The administrative and operational demands on law enforcement and security managers, administrators, SWAT Team Leaders, and trainers today are at unprecedented levels.  As a result, the time-consuming and manpower-intensive task of curriculum design and implementation is often placed on the back burner until such time as resources can be devoted to the task.  In some cases, if the curriculum exists at all, in may be 30 years old and in desperate need of updating!  Curriculum development is an Eagle core competency.  Eagle-produced lesson plans serve our law enforcement and security clients both as an instructor tool for the actual delivery of training and as authoritative reference documents (the practical equivalent of a military field manual) for the organization.  In many cases (particularly in the SWAT community), the compilation of lesson plans becomes the de facto written tactical doctrine for the organization.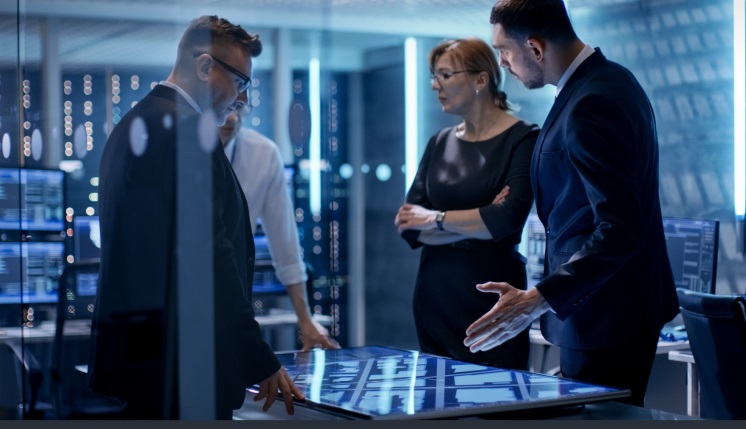 In producing these products, Eagle assigns the task to either a full time or part time employee with the requisite subject matter expertise.  The assigned employee then coordinates directly with the relevant client program manager.  In the absence of deadlines, Eagle assigns internal deadlines to ensure timely completion of the project and submission to the client.  The employee then conducts research, performs necessary task analyses, acquires audio/visual aids and prepares a professional PowerPoint™ presentation which covers the entire scope of the subject.  He, or she, will then draft a detailed, written lesson plan that is performance-based and corresponds to the PowerPoint™ presentation.  Eagle lesson plans are formatted to the client's specifications, normally following a prescribed framework such as the ADDIE model.   If appropriate (and only with the client's permission), Eagle subcontracts graphic and graphic animation work to produce professional one-of-a-kind visual aids to instruction.  As these professional services can be cost-prohibitive, Eagle has negotiated a special rate with our graphic design subcontractors that are lower than industry standards to provide best value to the client.
As part of our quality assurance program, all Eagle-generated lesson plans undergo a rigorous internal peer review for content and editing.  The document is then routed to an instructional design system (IDS) expert who ensures that the document is properly formatted and provides instructional experiences which make the acquisition of knowledge and skill more efficient, effective, and appealing.
To date, Eagle has produced 196 client-proprietary, high-quality lesson plans for a national-level counterterrorist team and SWAT program.  These lesson plans document tasks, conditions, and performance standards at the individual and collective levels and in some cases reflect extremely complex tactical doctrine, such as tactical operations on offshore platforms or on tubular targets.  Eagle's ability to produce these products is not, however, limited to law enforcement special operations (SWAT).  Through our extensive network of professional consultants, we provide our customers with the relevant subject matter expertise in virtually any law enforcement or security-related topic.  Lastly, if required, Eagle can provide train-the-train instruction for the client on any Eagle-developed lesson plan as well as primary and assistant instructors for the delivery of the training to the organization at large.