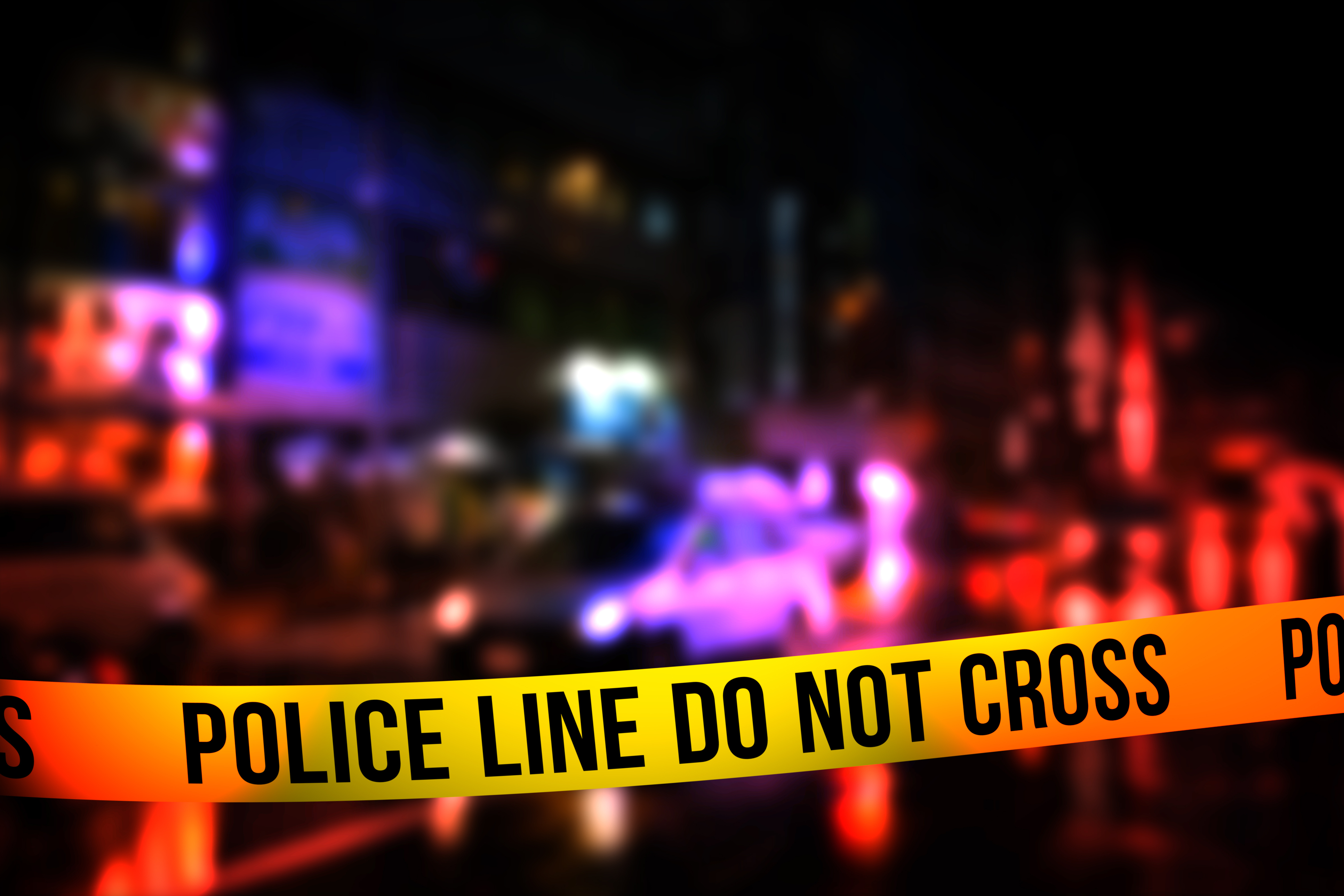 Scared to go out in public due to mass shooting fears? Eagle expert Jim Derrane provides basic prep steps for individuals and businesses.
Active Shooter Situations – Proactive Steps for Individuals and Businesses
All too often, headlines shout out "Gunman kills 20," "Shooter at the Mall," and other variations of the same.  However, in spite of the fear instilled in us by these events and headlines, active shooter situations remain an incredibly rare occurrence.
Recently, two disparate yet all too common incidents have again highlighted the need for individuals and businesses to take proactive steps to respond during an active shooter situation.
The El Paso and Dayton shootings will be discussed and will serve to illustrate what can, and ultimately has, happened in these communities, and this article will provide steps necessary to better prepare individuals and businesses for these types of events.
El Paso Shooting
El Paso, Texas.  With a population of approximately 700,000, El Paso is a city in western Texas bordering the Rio Grande River and the Mexican City of Juarez where a multitude of Mexican nationals legally cross from Juarez into El Paso daily to work and shop. In spite of a seven-fold increase in illegal border crossings last year[i], El Paso received an All-America City Award in 2018 and as recently as 2014 was identified as the safest large city in the United States[ii].
At approximately 10:40 am on August 3, 2019, a lone gunman entered the Wal-Mart Supercenter on Gateway Boulevard in El Paso. The shooter, armed with an AK-47 variant rifle, began firing on people in the parking lot and continued firing on store patrons as he entered the building.
Numerous 911 calls were placed, and police arrived on scene within 6 minutes, at which time the shooter was taken into custody without further incident. The gunmen left the scene in his vehicle, drove to a nearby intersection, and surrendered to an El Paso police officer. The El Paso police chief, Greg Allen, reported that no police officer fired their weapons at the scene.
In total, 22 victims were killed and 25 wounded[iii].
Dayton Shooting
Dayton, Ohio.   As the 6th largest city in the State of Ohio and the Montgomery County seat, Dayton's population is approximately 140,000, with greater Dayton encompassing approximately 800,000 people.  A manufacturing, shipping, and engineering hub, with a significant service sector, hospitals play a major role in Dayton's economic prosperity, with two health networks providing the bulk of employment in the Dayton area.  Their Oregon Historic District is a residential/commercial area, encompassing 12 square blocks of renovated historic buildings, converted into an eclectic commercial area, including art galleries, specialty shops, pubs, and restaurants.  In 2010, Bloomberg Business Week ranked Dayton the #1 place in the US for college graduates to find a job[iv].
At approximately 1 am on August 4, 2019, an individual wearing body armor and a mask opened fire with an AR-15 style rifle and a 100 round drum magazine in the vicinity of a bar in the Oregon Historic District in Dayton, Ohio. Witnesses reported several loud gunshots followed by bursts of sustained fire. Officers who were in the immediate area converged on the scene, located the gunman, and fatally shot him within 30 seconds of the initial shots fired.
Nine people were killed and 27 wounded. The prompt action by police officers easily averted dozens of additional victims[v].
Similarities and Differences
Despite the apparent differences between the locations, demographics, shooter and police actions, there remain characteristics common to active shooter incidents across the country. The FBI reviewed active shooter incidents in the United States from 2000-2013[vi], and determined the following:
The vast majority of incidents (97%) involved only one shooter, who was predominantly male (94%).
Approximately half (46%) of active shooter events occur at commercial locations of some kind, with 27% being businesses that were open to pedestrian traffic.
56% of incidents ended on shooters initiative (committing suicide, fleeing, stopping shooting); while police neutralized the threat in 28% of incidents.
40% of all firearms used in the shootings were purchased legally.
The El Paso and Dayton incidents followed these known patterns and included four of the five characteristics: Each occurred at commercial locations open to pedestrian traffic and involved one male shooter using a legally purchased firearm. The only dissimilar characteristic was how the shooting ended (police interaction vs voluntary surrender).
In spite of these similarities, there were key differences that affected the law enforcement response and number of victims. The Wal-Mart shooting occurred in the parking lot and the store entrance. The six-minute gap between the time of the first 911 call and the arrival of the first police officers is in line with the national average response time of at least 5 minutes after a 911 call[vii].  Fortunately, in Dayton police officers were in the vicinity of the shooting and responded within seconds, a life-saving anomaly in this instance. These examples illustrate the response dichotomy and the fact that individuals and businesses need to be prepared for an emergency situation, which can occur at any time and any place, with the assumption that law enforcement typically won't arrive for a substantial amount of time.
FBI/DHS Recommendations[viii]
The Federal Bureau of Investigation and Department of Homeland Security maintain robust active shooter response resources for individuals, businesses, and organizations. The purpose of this article is to acquaint the reader with these and to identify best practices to increase safety and situational awareness to mitigate your chances of becoming a shooting victim.
Individuals
It is incumbent upon individuals to prepare themselves for unforeseen circumstances, including a potential active shooter scenario. The DHS "ready.gov" website advises individuals and families to plan ahead for disasters, including heat, weather, power outages, and flooding, as well as active shooter events. Their advice is not meant to increase paranoia, but rather to engender confidence in the ability to react to a critical situation. Thinking through potential situations beforehand relieves the paralysis that often occurs when encountering an unexpected emergency situation. Specifically, for an active shooter incident, individuals should understand and implement the "Run/Hide/Fight" concept.
"Run/Hide/Fight" According to DHS:
When confronted with an active shooter situation, current protocols call for an individual to attempt to escape the area if at all possible. If escape is not possible, an individual should look for a smart hiding spot and if an individual encounters the shooter, the individual should aggressively combat the shooter.
RUN and escape, if possible.
Getting away from the shooter or shooters is the top priority.
Leave your belongings behind and get away.
Help others escape if possible, but evacuate regardless of whether others agree to follow.
Warn and prevent individuals from entering an area where the active shooter may be.
Call 911 when you are safe, and describe the shooter, location, and weapons.
HIDE, if escape is not possible.
Get out of the shooter's view and stay very quiet.
Silence all electronic devices and make sure they won't vibrate or emit light or noise.
Lock and block doors, close blinds, and turn off lights.
Hide smart – don't hide in groups – spread out along walls or hide separately, ideally behind heavy furniture and a locked door to make it more difficult for the shooter.
Try to communicate with police silently. Use text message or social media to tag your location, or put a sign in a window.
Stay in place until law enforcement gives you the all clear.
Your hiding place should be out of the shooter's view and provide protection if shots are fired in your direction.
FIGHT as an absolute last resort.
Commit to your actions and act as aggressively as possible against the shooter.
Recruit others to ambush the shooter with makeshift weapons like chairs, fire extinguishers, scissors, books, etc.
Be prepared to cause severe or lethal injury to the shooter.
Throw items and improvise weapons to distract and disarm the shooter.
In addition to mentally preparing and being educated on the Run, Hide, Fight strategy, individuals should practice situational awareness anytime they leave home. This thought process is not limited to a potential active shooter scenario, but is a protection mechanism for a variety of potential crisis situations. DHS advises individuals to always:
Be aware of your environment and any possible dangers
Take note of the two nearest exits in any facility you visit
These are two potentially life-saving strategies for a variety of situations including if you encounter an active shooter, or for any other unexpected incidents that require a safe exit, such as a fire, unexpected weather event or natural disaster.
Businesses
Increasingly, businesses of all kinds are a potential site for an active shooter situation. Movie theaters, hotels, concerts, nightclubs, restaurants, and even schools and churches have all been scenes of active shooter events over the last few years. It is incumbent upon businesses of all types and sizes to conduct a risk assessment, develop an emergency response plan and to train their employees for crisis situations. Though often stated in the emergency management field, the "it's not a problem until it is" way of thinking is a foolhardy approach and trying to respond without prior planning is a recipe for failure, which could not only cost lives, but could open your organization up to lawsuits, liability, and damages, which could have been mitigated with prior planning.
Critical Incident Preparation
FEMA planning guidance opines that businesses should plan for any emergency, both man-made and natural disasters. Business organizations must be prepared to assess the situation, use common sense, and identify available resources to meet the organization's and patron's demands. Just as businesses plan for specific shopping seasons in order to maximize sales, businesses should also look to mitigate the negative effects of crises that may harm customers, property, or merchandise.
In the National Preparedness Goal (NPG), FEMA identified 32 core capabilities. Among them are Planning, Operational Coordination, Physical Protective Measures, Risk Management, On-Scene Security, Situational Assessment, and Economic Recovery, to name a few. The NPG seeks "A secure and resilient nation with the capabilities required across the whole community to prevent, protect against, mitigate, respond to, and recover from the threats and hazards that pose the greatest risk." This goal is designed to assist individuals, organizations, and communities to better prepare in the event of a critical incident or natural disaster. The aforementioned capabilities, which constitute a portion of the NPG, can help to make businesses more capable to prevent and mitigate potential crises.
Planning: Although all businesses are not created equal, even smaller organizations should have plans in place. Using the examples of the recent shootings, it's easy to expect that large, multi-national organizations such as Wal-Mart should have an emergency response plan for each location, including El Paso, and while in the past it was acceptable and even understandable that local bars such as the one in Dayton did not, in today's environment it is imperative that every place of business – no matter what size or type – should at a minimum have an Emergency Action Plan in place that includes basic training on what to do in the event of a critical incident and ensures that employees and patrons have the ability to call 911.
Business Community Approach: Additionally, organizations should conduct a systematic process engaging the whole business community as appropriate in the development of executable strategic, operational, and/or tactical-level approaches to meet defined objectives. In this case, businesses need to engage managers, employees, and necessary subject matter experts (SMEs) to facilitate the planning process and to identify potential threats and ways to mitigate and prevent their occurrence.
Operational Coordination: As a follow-on to planning, businesses need to establish and maintain a unified and coordinated operational structure and process that appropriately integrates all critical stakeholders and supports the execution of core capabilities. This involves regular engagement with shareholders, management, and employees to ensure all parties are unified in their approach to identifying weaknesses and solving problems.
Physical Protective Measures: Businesses should identify, implement and maintain risk-informed countermeasures and policies protecting people, structures, materials, products, and systems associated with key operational activities and critical infrastructure sectors, which may include the retention of on-scene security personnel.
Risk Management: In order to effectively identify gaps and potential problem areas, businesses should conduct risk assessments on a regular basis.  A crisis management team should be established to identify, assess, and prioritize risks to inform Protection activities, countermeasures, and investments. The crisis management team is generally comprised of organizational leaders, human resources personnel, media advisors, and other designated leaders. The crisis management team seeks to identify potential issues and areas of concern, then prioritize these into an action plan[ix].
Implementation: In order for businesses to implement the above-mentioned goals to reduce the likelihood and effects of a disaster and increase resiliency to speed recovery, it is incumbent to engage outside entities with the expertise and experience in planning for and responding to critical incidents. Partnering with local law enforcement and public safety organizations is crucial, as well as engaging SMEs to assist in the planning and facilitation of emergency plans. Just as businesses hire outside consultants to assist in myriad ways, business leaders and managers should look to objective, professional organizations to conduct risk assessments, facilitate planning meetings, and assist the organization in prioritizing goals and objectives.
Summary
While an active shooter situation remains a very rare occurrence, as evidenced by the recent El Paso and Dayton shootings, they are not bound by geography, demographics, populations, or time of day, but may occur anywhere, at any time. By following the guidelines published by entities such as the Federal Bureau of Investigation, Department of Homeland Security, and Federal Emergency Management Agency, individuals and organizations of all sizes can better prepare for an active shooter encounter through planning, preparation, training, and risk assessments.
It is incumbent upon each entity to have enough basic planning in place that their employees understand how to respond in a crisis and they must be educated on the "Run, Hide, Fight" recommendation. As mentioned, when a 911 call is made, the police response time averages 5 minutes, which can be an eternity to an unprepared individual or organization, and while individuals and organizations don't like to dwell on negative and rare occurrences, preparation for crisis situations is paramount.
With increasing regularity we have seen the damage an active shooter inflicts upon individuals, families, organizations, communities, and the nation as a whole. The carnage inflicted in seconds, minutes, or hours leaves scars that last for years, as individuals and communities attempt to heal from the inflicted pain.  Collectively, we bear the responsibility to prepare ourselves, our organizations, and our communities to better prevent, mitigate, respond to, and recover from these senseless acts.
With the myriad of resources available on the Web, we recommend ready.gov as one of the better preparedness sources.

[i] Spagat, E. and Attanasio, C. (August 6, 2019). Before Massacre, El Paso Became a Hot Spot on Mexican Border. (Associated Press). Retrieved from https://www.usnews.com/news/us/articles/2019-08-06/before-massacre-el-paso-became-a-hot-spot-on-mexican-border
[ii]El Paso, Texas. (nd). Retrieved from https://en.wikipedia.org/wiki/El_Paso,_Texas
[iii] Chavez, J.C. (August 3, 2019). Gunman kills 20, wounds 26 at Walmart store in El Paso, Texas. (Reuters). Retrieved from https://www.reuters.com/article/us-texas-shooting/gunman-kills-20-wounds-26-at-walmart-store-in-el-paso-texas-idUSKCN1UT0HQ
[iv] Dayton, Ohio. (nd). Retrieved from https://en.wikipedia.org/wiki/Dayton,Ohio
[v] Fedschun, Travis. (August 4, 2019). Dayton, Ohio, shooting that left 9 dead, 27 hurt halted 'in under a minute' by cops who shot suspect: mayor. (Fox News). Retrieved from https://www.foxnews.com/us/at-least-10-may-be-dead-in-dayton-ohio-gunfire-reports
[vi] Federal Bureau of Investigation. (nd). Active Shooter Resources. Retrieved from https://www.fbi.gov/about/partnerships/office-of-partner-engagement/active-shooter-resources
[vii] Halpin, Matt. (January 29, 2019). Police Response Times in US Cities. (ASECURELIFE). Retrieved from https://www.asecurelife.com/average-police-response-time/
[viii] Federal Emergency Management Agency. (2015). Every Business Should Have a Plan. Retrieved from https://www.fema.gov/media-library-data/1389022685845-7cdf7d7dad7638a19477d01fdbfa820f/Business_booklet_12pg_2014.pdf
[ix] Juneja, P. (nd). Crisis Management Team. Retrieved from https://www.managementstudyguide.com/crisis-management-team.htm